Helping Icelandair users to manage the customer service during the flight by implementing new in-flight services features to the airline's existing app.
Duration: 2 Weeks group project
Team: Kate Sniegocka, Rohan Cadney-Moon, Remi Hardy, Joe Whitby
My Role: UX Research, UX Design, UI Design, Visual Design
Tools: Sketch, InVision, Adobe Photoshop, Adobe Illustrator, Adobe Color, Google Fonts, Stark, Trello, Google Forms, Keynote, Slack
Overview
This was a speculative project for Icelandair, a leading airline offering flights to and from Iceland, and an attractive option for cross-Atlantic flights. The brief asked to add new in-flight services features to the airline's existing app, based on customers' needs.
My key responsibilities included (in collaboration with other team members):
Conducting User interviews
Survey creation
Affinity Map
Experience Map
Persona and Problem Statement
Features Priortization
Design Studios and Ideation
Prototyping (paper sketches, low fid to high fidelity screens in Sketch and Vision)
Visual Design, which included leading on creating an iconography.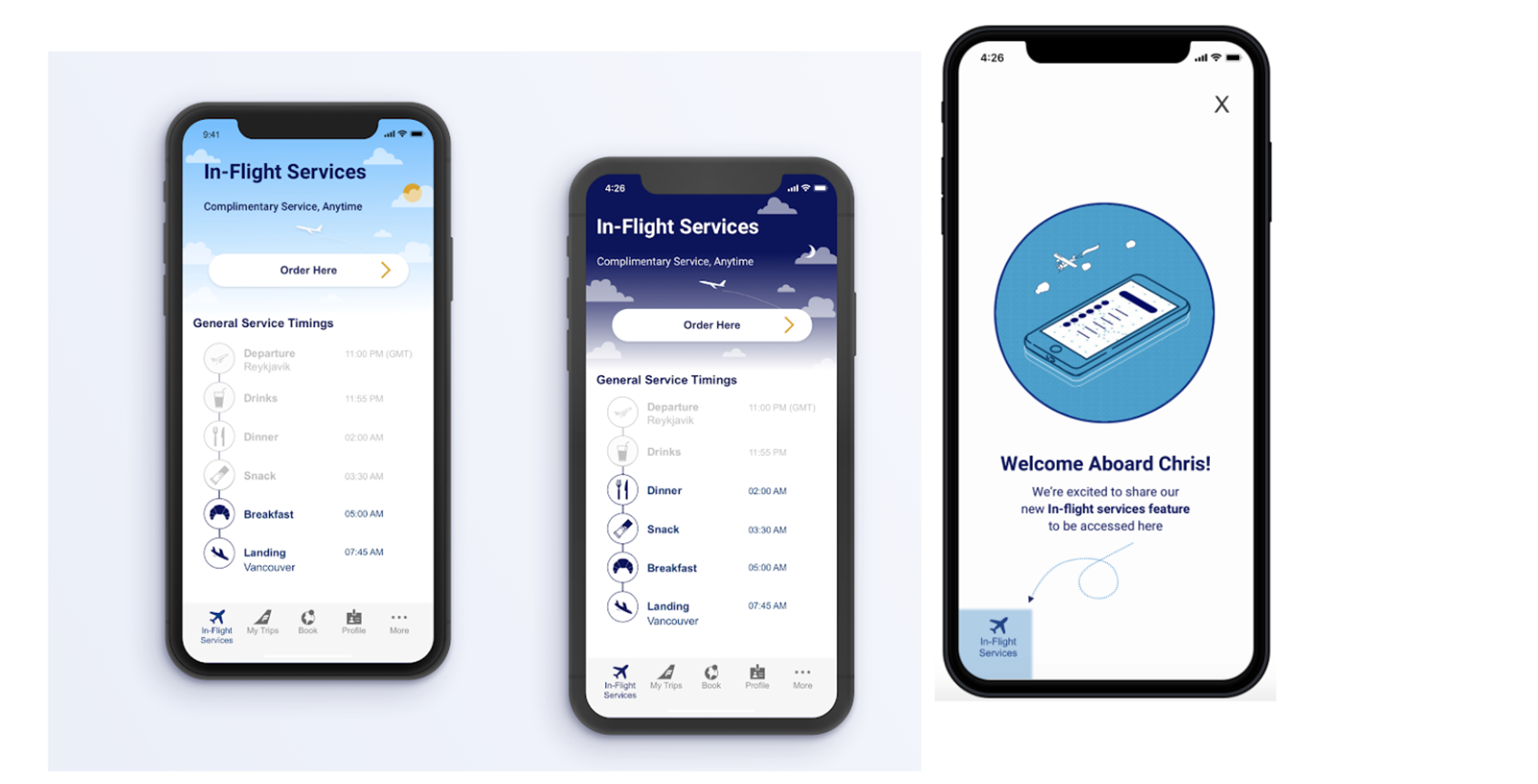 Design Process
User Research
As part of the user research process, I worked with my team to conduct 12 User Interviews with members of the public, which also included existing Icelandair clients. We also created a survey and achieved 35 responses to further expand on our research.
It was fascinating to see the results of our research. The team was so assured that it could predict the results. That the main users need would be to access in-flight entertainment, like video and music streaming. But the research surprised us with its findings. Most users were satisfied with the current entertainment options, but the key problem they faced was regarding the staff service disruptions during the flight. This is what I love about UX, never make any assumptions and always listen to your users. Having all the insights from the user research, the team started the next steps following the UX process called a double diamond. We created an Experience Map and Empathy Map, User Persona, User Flow, App Map and went onto the Features Prioritization. To find out more how I participated in that process and what the results were in more details, please read my Case Study on Medium.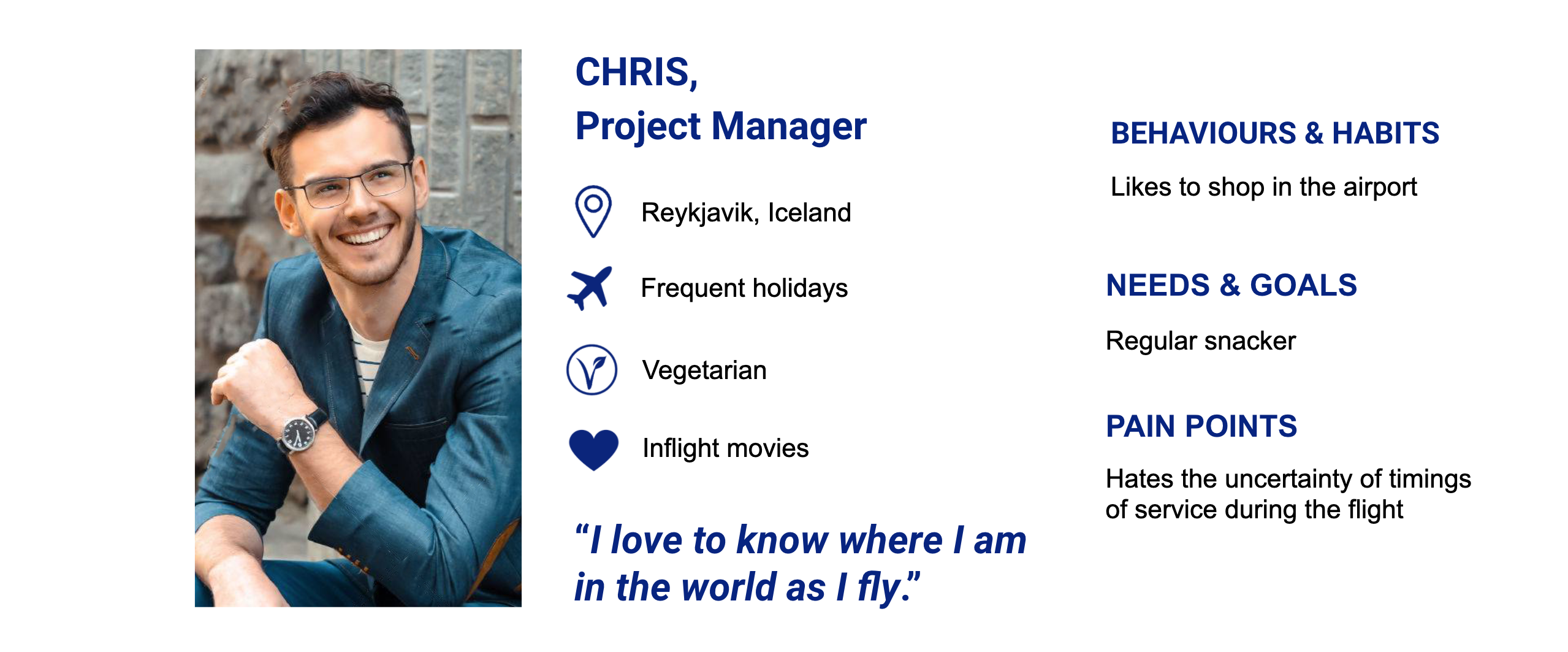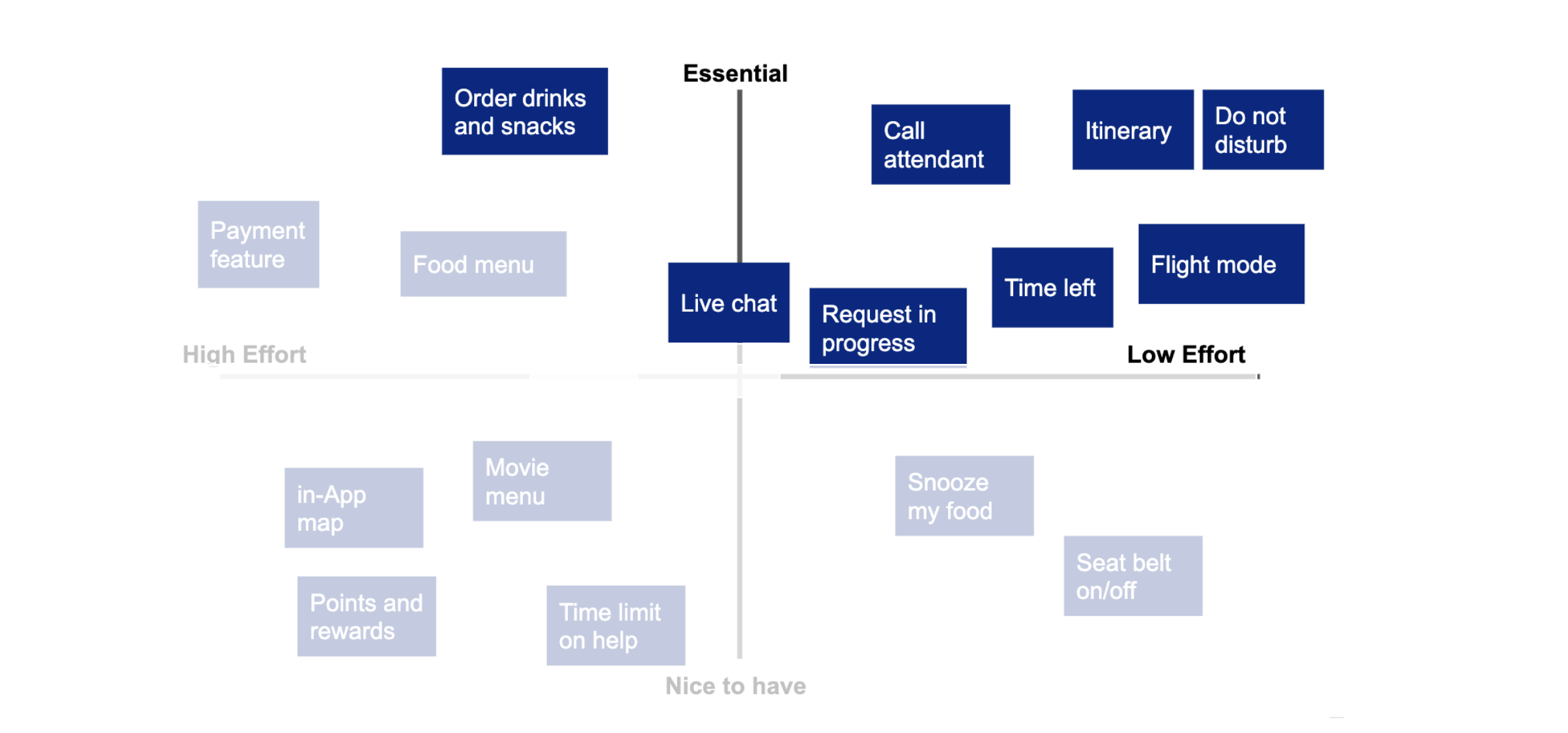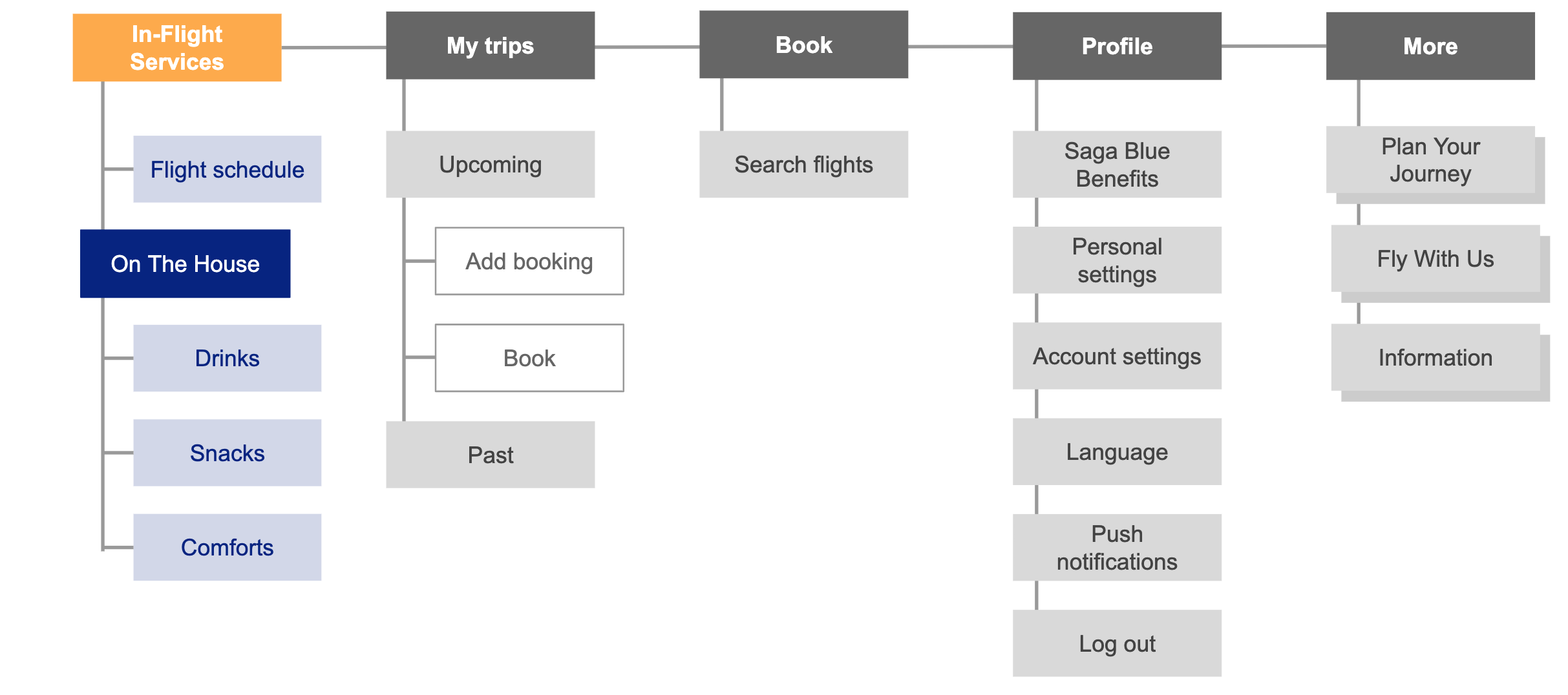 Ideation and Prototyping
One of the great successes of this project was an ideation process. The team decided to use the design studio method, where we proceeded with a series of timed sketching exercises to help us generate ideas and prioritise features we wanted to develop further. This method allowed us to focus on the user problem, which was reminded constantly during the process and leave behind any personal preferences. As a result, we sketched our prototype and using again design studio process; developed first sketches further and started to test it with our users. Based on their feedback, the prototype went through many iterations and different stages of fidelity. Please read my Case Study on Medium to learn more about this process and how it led to the outcome.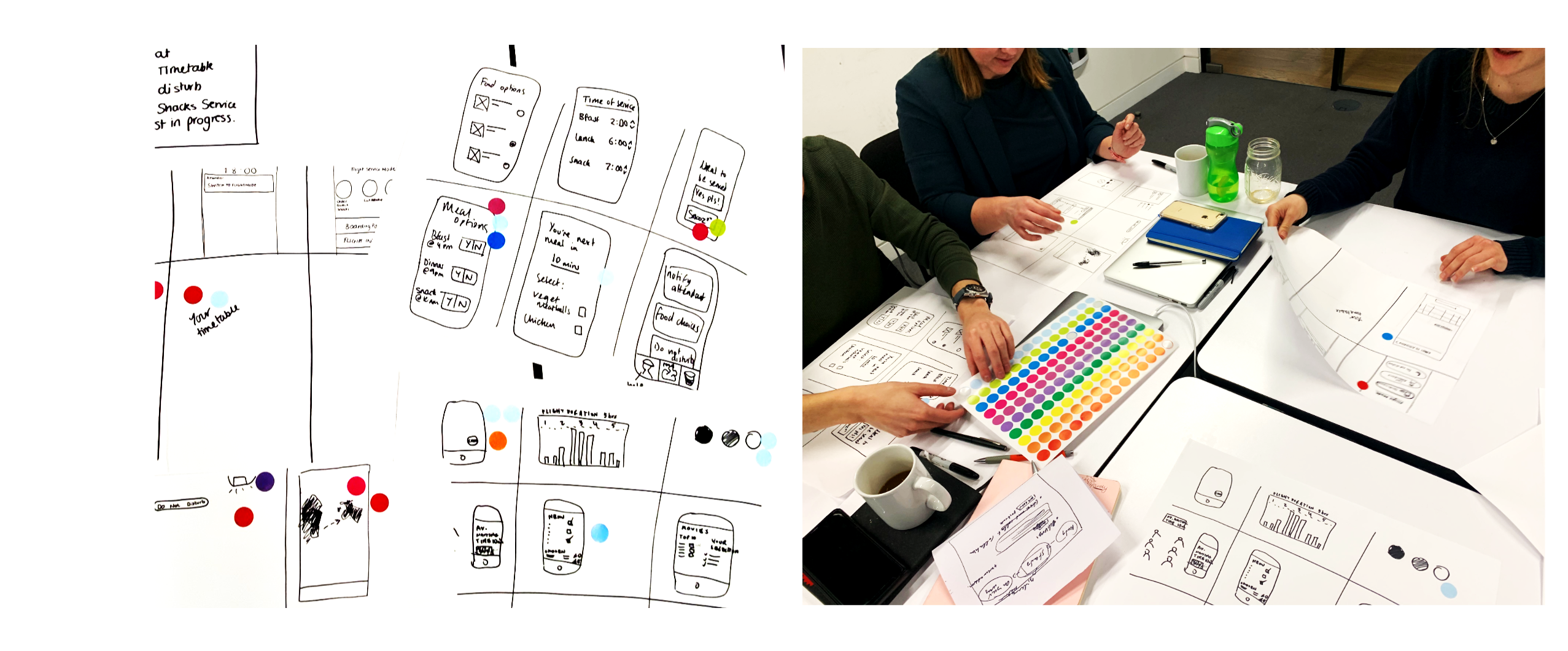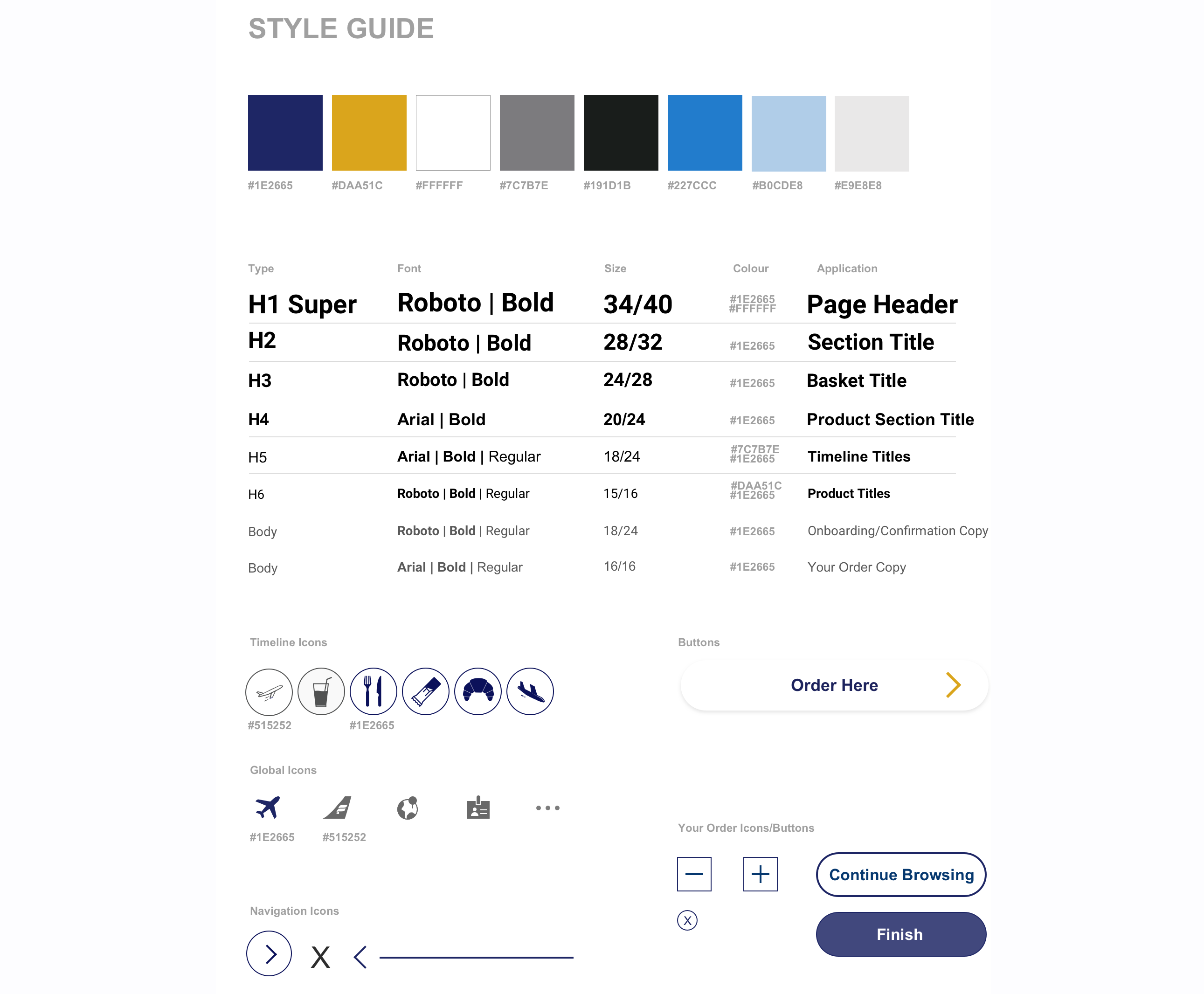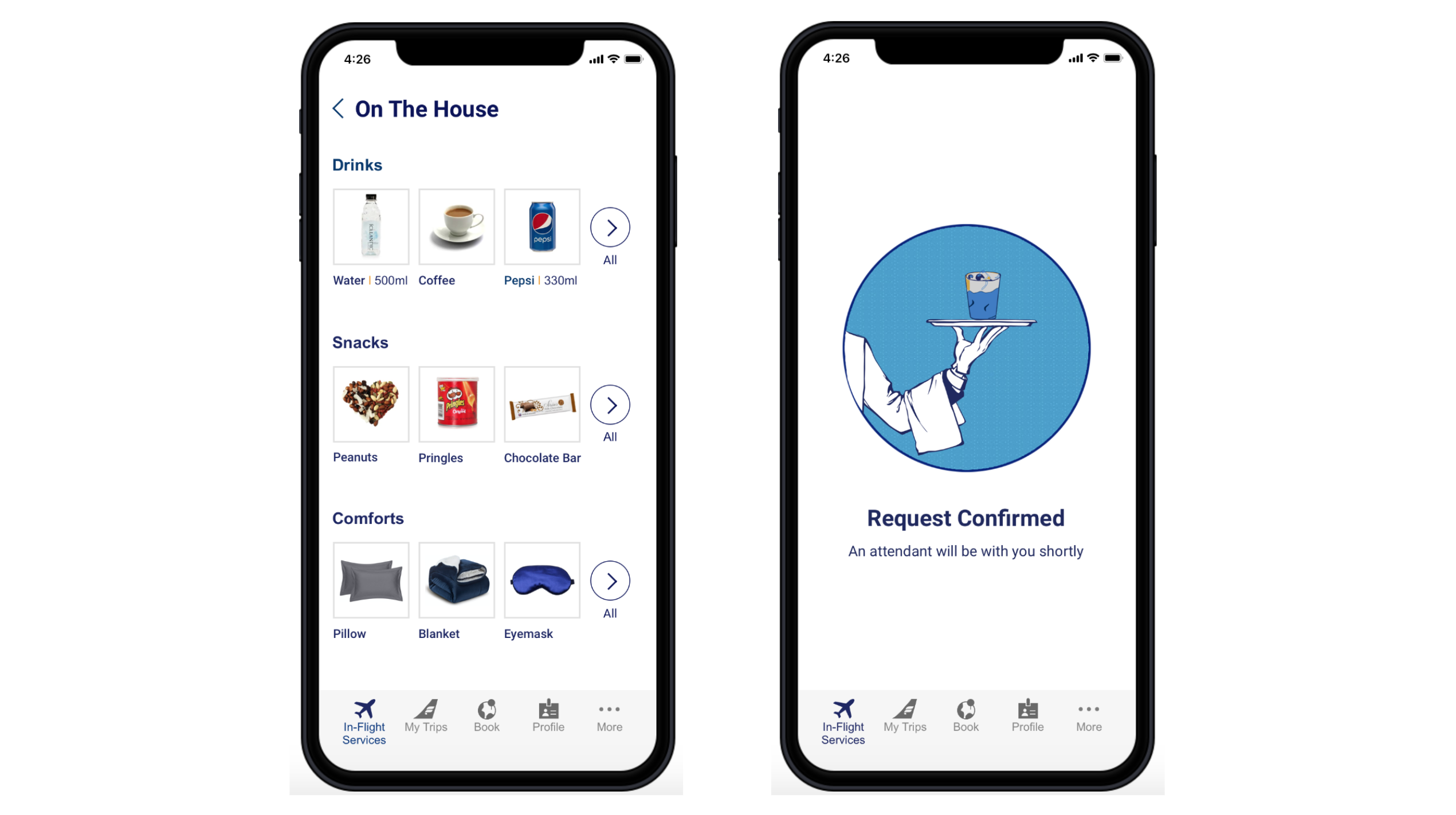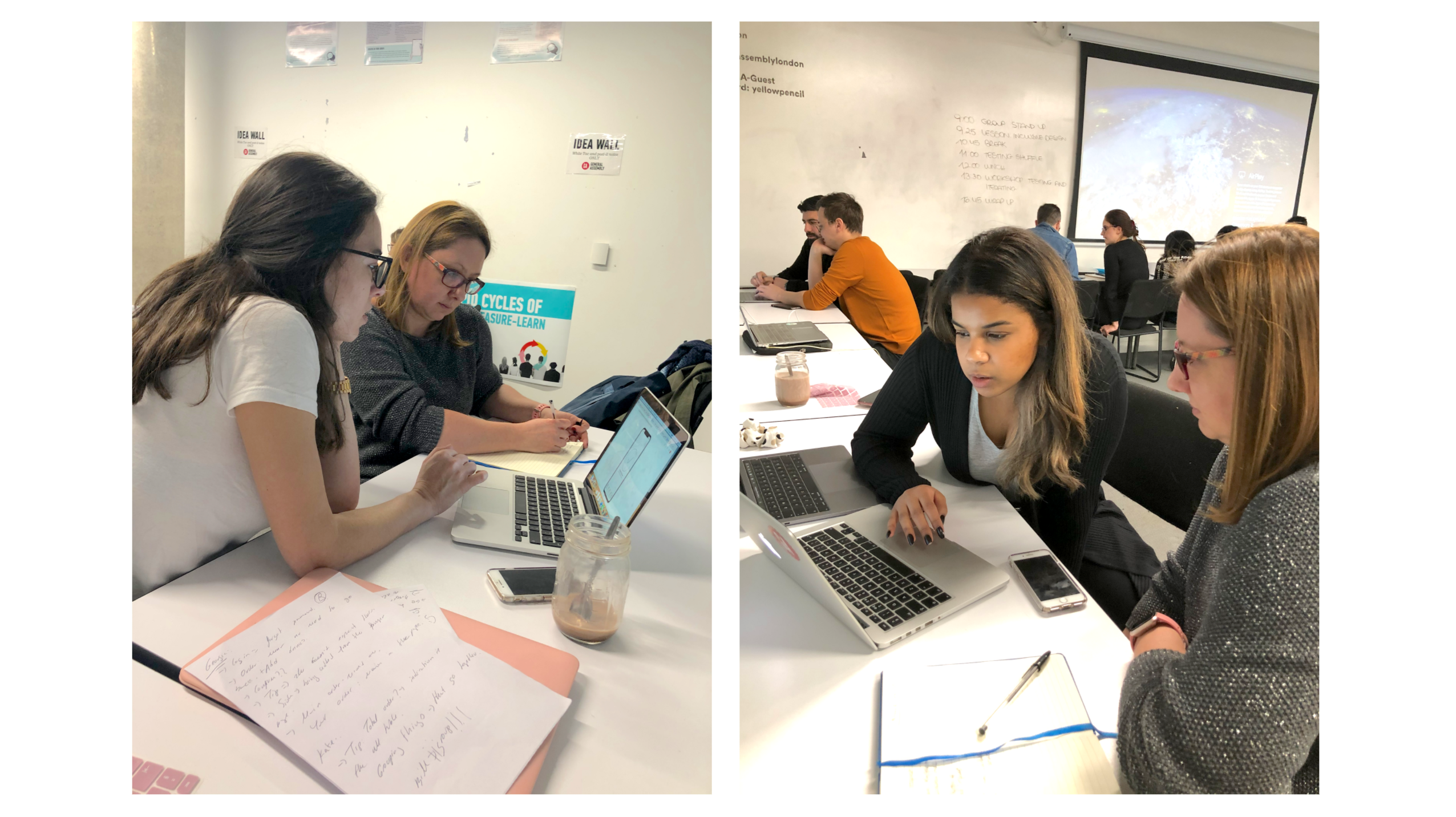 Next Steps
This project was a great learning experience. One of the important challenges to overcome was a difficult team dynamics that in the beginning led to some conflicts and unnecessarily stress for team members. But through personal conversations, great listening and support, our team managed to overcome these challenges and learned how to work better together and built a great team as we went along. We also used retrospective techniques to help us look back at things that didn't work so well and have an honest conversation about it to find solutions.
As part of further product development, we proposed the implementation of a night-day mode by using different background colour and sun-moon imagery. The idea is that animation changes as your long-haul flight progresses. By providing this additional detail intention is to make the experience of using the app even more enjoyable for the users. Also, we would like to test the call assistant feature and think about how the flight attendant receives and prioritise requests.
Final Solution
The outcome is a high-fidelity clickable prototype created in InVision that gives the users ability to manage the customer service during the flight. It adds new in-flight services features to the airline's existing app based on their main needs and goals.